Top of the Bay Kiwanis Club
"Kiwanis is a global organization of volunteers dedicated to changing the world one child and one community at a time"
The Kiwanis Club of Top of the Bay is part of Kiwanis International, which is a global organization of service minded men and women volunteers who have responded to the unique needs of their communities.
Like Kiwanis International, our Club is made up of concerned men and women who want to make a difference in the lives of today's children and the community. Why don't you join us. You'll be glad you did.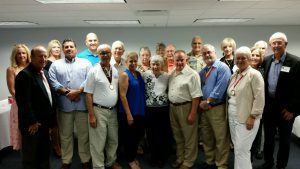 HEY UPPER TAMPA BAY!!! We can't believe that it is December already!! We are all getting ready for the new year and those New Years Resolutions! Well if one of yours is to be more involved in the community then now is your chance!! The Kiwanis Club of the Top of the Bay is now ACCEPTING NEW MEMBERS!! Message us for an application or visit an upcoming meeting -- there is one coming up on December 6th at Eve's Restaurant in Oldsmar - 7:30 am and breakfast is on us!! RSVP via messenger for the free meal!! 🙂 Look forward to seeing you there!! #KidsNeedKiwanis #itsallaboutthekids #givingback #community #Oldsmar #giveback #HereWeGrowAgain #WinTheDay ... See MoreSee Less

Great Kiwanis Club, it's all about the Kids, come join us giving back to our schools and community and having fun.
Load more
What is Kiwanis?
Here is a quick video that explains what Kiwanis is.
Interested in learning more? Please contact us or apply to join our Kiwanis club here.