Top of the Bay Kiwanis Club
"Kiwanis is a global organization of volunteers dedicated to changing the world one child and one community at a time"
The Kiwanis Club of Top of the Bay is part of Kiwanis International, which is a global organization of service minded men and women volunteers who have responded to the unique needs of their communities.
Like Kiwanis International, our Club is made up of concerned men and women who want to make a difference in the lives of today's children and the community. Why don't you join us. You'll be glad you did.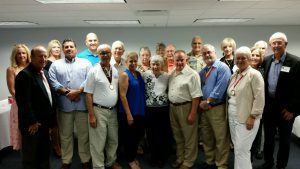 It was a great morning celebrating the K-Kids Club at Oldsmar Elementary in Oldsmar, FL. Being a part of an organization that celebrates service and leadership and develops our local youth to serve others, the community, and the environment is amazing.

If you'd like more information about joining Kiwanis, come and check us out at Eve's Family Restaurant in Oldsmar the 2nd and 4th Tuesday of every month.

Kiwanis InternationalFlorida Kiwanis Oldsmar Elementary School Oldsmar Elementary PTA ... See MoreSee Less

Load more
What is Kiwanis?
Here is a quick video that explains what Kiwanis is.
Interested in learning more? Please contact us or apply to join our Kiwanis club here.