Top of the Bay Kiwanis Club
"Kiwanis is a global organization of volunteers dedicated to changing the world one child and one community at a time"
The Kiwanis Club of Top of the Bay is part of Kiwanis International, which is a global organization of service minded men and women volunteers who have responded to the unique needs of their communities.
Like Kiwanis International, our Club is made up of concerned men and women who want to make a difference in the lives of today's children and the community. Why don't you join us. You'll be glad you did.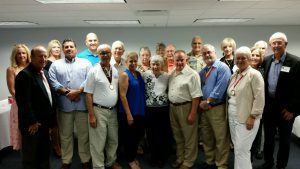 Thank you so much to the good people at Kiwanis Club of Top of the Bay for their generous check to Project Pop Drop Oldsmar. This will buy a lot of life-saving supplies to our next drop benefiting Children's Home Network in Tampa at the end of the month. #popdroppartner #giveandreceive #utblife ... See MoreSee Less
Load more
What is Kiwanis?
Here is a quick video that explains what Kiwanis is.
Interested in learning more? Please contact us or apply to join our Kiwanis club here.