Top of the Bay Kiwanis Club
"Kiwanis is a global organization of volunteers dedicated to changing the world one child and one community at a time"
The Kiwanis Club of Top of the Bay is part of Kiwanis International, which is a global organization of service minded men and women volunteers who have responded to the unique needs of their communities.
Like Kiwanis International, our Club is made up of concerned men and women who want to make a difference in the lives of today's children and the community. Why don't you join us. You'll be glad you did.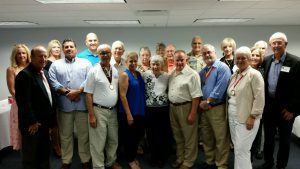 For over 40 years, the Kiwanis Club of Safety Harbor has presented outdoor arts and crafts shows, free to the public.

This show is held on the Sunday of Bloom N Chalk Fest weekend and promises excellent shopping from our selected artists, crafters and commercial vendors.

Find Top of the Bay Kiwanis in booth # 318 - We will be accepting donations for our giveaway of a MacBook Air computer. The drawing will be held on 4/15/2023.

Can't make it to the craft fair or using a credit or debit card? Donate online at kctb.betterworld.org/giveaways/TopoftheBayKiwanis.

Visit us at Oldsmar 2nd Friday on 4/14/2023 or at Oldsmar Days and Nights on March 23, 24, 25 at RE Olds Park.

#joinus #KidsNeedKiwanis #TopOfTheBay #FloridaKiwanis #itsallaboutthekids #pinellas #oldsmar #KidsNeedKiwanis #kiwanisclub #kiwanisclub #oldsmarflorida #community #KidsNeedKiwanis #givingback ... See MoreSee Less

Load more
What is Kiwanis?
Here is a quick video that explains what Kiwanis is.
Interested in learning more? Please contact us or apply to join our Kiwanis club here.